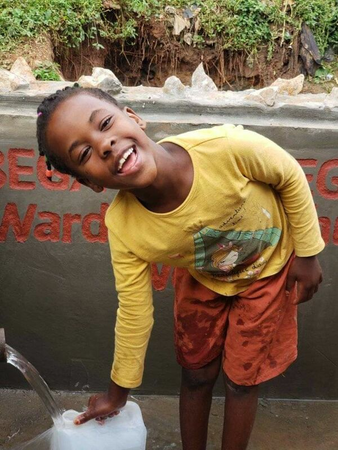 From Edward Muguluma
July 31, 2021
The local well in our neighborhood in Nansana near Kisa School was a mess. It was an open water source shared by both humans and animals such as cows and goats. It had been contaminated with the refuse and run off rain water. When families sent their children to draw water, they feared the kids could fall in and drown.
The well provides water for over two hundred households, three primary schools having four hundred children in total, a health center and two churches.
I carried out an education session for the community about Water Hygiene and Sanitation and we elected a water committee. Teachers from Kisa Primary School did a very good job in mobilizing community members to build a new concrete enclosure for the well.
Now we have access to a free, clean, safe and reliable water source which minimizes water borne illnesses and improves hygiene and sanitation.