About Kisa Foundation USA
This page is under revision 5 March 2023. RC
Kisa
is a Luganda word meaning
empathy
.
Mission
Our attention and resources are focused on five specific areas:
Children's Education
Children's Health
Art Education
Community based media
Loans for starting small businesses
Kisa Foundation would rather make loans than gifts. While some grants and donations will be provided as seed money, for capital expenditures, and for scholarships, we aim to support projects through our revolving loan fund that will be self-sustaining and income generating. By repaying loans and paying interest, each project we sponsor can contribute to future projects.
For example, rather than donating books or desks to Kisa Primary School, we are lending them money to start a poultry and egg farm that can provide a permanent stream of income to the school. We provided seed money and in-kind donations to start the Uganda Online Art Consortium, providing a way for Ugandan artists to sell their artwork over the internet and at the same time to generate funds for charitable art projects in Uganda. We will evaluate any request for support in terms of its potential to be self sustaining and income-producing.
KFUSA accepts donations from individuals and organizations for our revolving loan fund as well as for specific projects. We also accept loans which can be earmarked for specific projects or individuals.
Organization
Kisa Foundation USA is a non profit organization based in Richmond California organized in 2009 to help fight poverty, disease and lack of education in Uganda. We believe the best way to pursue these goals is through development of self-sustaining, income-generating activities.
History
KFUSA originated in visits to Uganda by Tom Herriman and Gretchen Donart in 2007. Tom was recruited by Llwanga Llwanga, to be a volunteer at Kisa Primary School in Nansana Uganda. Lwanga is a founder and longtime benefactor of the school, which is dedicated to educating and caring for orphans and children of poor families. About half the 400 students at Kisa pay zero or reduced school fees. Tom and Gretchen helped raise funds to build a new kitchen at the school, and to pay teachers salaries. With Llwanga's support, KFUSA was organized to continue the work that he started and to continue to broaden the Kisa Primary School project and other projects aimed at benefiting Ugandan children. Llwanga serves as Chairman Emeritus of KFUSA Board of Directors. KFUSA projects include:
Rakai Community Media;
Uganda Online Art Consortium
Uganda New Entrepreneurs Network
Building a new kitchen at Kisa Primary School
Helping finance an egg production facility at Kisa Primary School to provide food for the children as well as cash income for the school;
Providing secondary school scholarships for orphaned children;
Loans to individuals for start-up businesses;
Nansanet...an online community newspaper in Nansana, Uganda (since discontinued)
Be in touch!
Please use our contact form at the bottom of any page to start a conversation.
Board of Directors
Tom Herriman
Board Member and Executive Director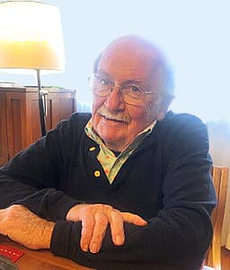 Founder and Executive Director; former journalist, union organizer and general contractor.
Yusuf Ssali
Board Member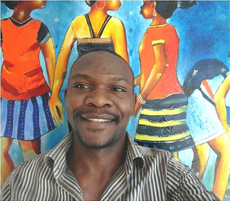 Yusuf Ssali is a widely recognized artist who was one of the founders of Uganda Art Consortium. His artwork has appeared in galleries and exhibitions in Kampala, Nairobi, Berlin, Brussels, New York, Washington D.C. Boston and Berkeley CA.
Peter Meyer
Board Member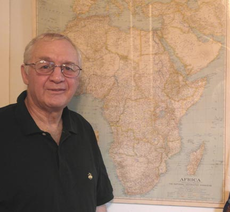 Pete spent four years teaching at a Muslim boys' secondary school in Northern Nigeria with a program called Teachers for West Africa. He is a former history teacher in the Boston public schools. Pete believes it is crucial for the U.S. to help African countries to develop. He still visits Africa frequently.
Jimmy Kibuuka
Board Member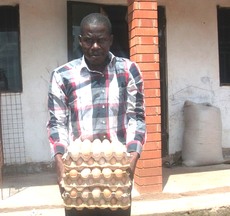 Jimmy Kibuuka is Director of Kisa Primary School in Nansana, Uganda, and the elected Local Council Chairman for Nansana West. He is also on the Board of Directors of St. Joseph's Secondary School in Nansana. He studied at Makerere University and Kyambogo Polytechnic, and worked for several NGOs before helping to found and guide Kisa Primary School. He is also a skilled mason and carpenter and headed his own construction firm for several years. Jimmy built many of the buildings at Kisa PS and at Kisa's farm.
Peter Kibanyi
Board Member and Treasurer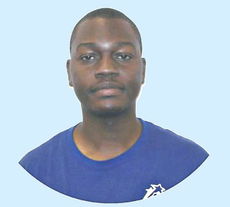 Peter is completing a Masters degree in Public Health from George Washington University. He lives in Chicago where he is active in the Ugandan Community. He plans to spend much of his working life in Uganda after he completes graduate work.
Gretchen Donart
Board Secretary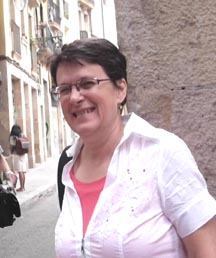 Gretchen works for Service Employees International Union as a communications manager.
Lwanga Lwanga
Board Member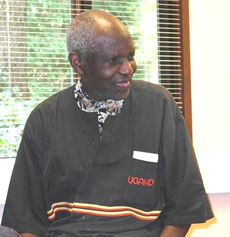 In memoriam. Our former chairman, Llwanga Llwanga was a retired University of Washington mathematics teacher, widely known tennis coach, and long-time benefactor of Uganda children and schools. He passed away in 2022 at age 89.
Overworked Staff
Rees Clark
Webmaster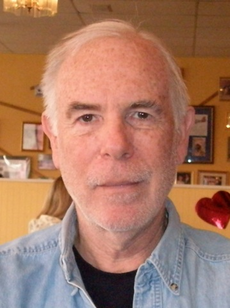 Experience in education, government, business and related technologies.
On the Web with Clark IP
Internet services for Kisa Foundation are provided by
Clark Internet
of Mill Creek, Washington. Clark IP specializes in sites for non-profits and small businesses, including database-driven, over-the-web management information systems.